Fabiola here, board member powered by coffee. If we haven't crossed paths, I'm the Latina often seen busy capturing moments at our breakfasts. By day, I'm a marketing coordinator at Goodwill of Southern Arizona, and by my own initiative, I lead the group Tucson Creative Comadres, a hub for Latinx creatives uniting through events to foster empowerment and collaboration.
September marks the start of Hispanic Heritage Month, which runs September 15th to October 15th. It celebrates diverse histories, cultures, and contributions of Hispanic and Latinx communities. It includes Latin American independence anniversaries, honoring their impact on the US. Notably, Mexican Independence Day (Sep 16) marks Mexico's struggle for freedom from Spanish rule, sparked by Miguel Hidalgo's "Grito de Dolores" in 1810. This led to a decade-long war for independence. Celebrated with parades and festivities, it's a vibrant global event.
Acceptance of LGBTQ+ individuals within Hispanic/Latinx communities is often not widespread. Traditional cultural norms, influenced by religion and conservative values, can create barriers to understanding and accepting diverse sexual orientations and gender identities. Many fear discrimination or social isolation due to family and community expectations. This lack of acceptance can lead to hidden identities, mental health challenges, and strained relationships. All of which makes it that much more important that our Latinx LGBTQI+ siblings feel embraced within LGBTQI+ spaces.
Personally, I feel the strongest connection to the LGBT community spaces within Mexican/Hispanic contexts when they're centered around the arts. My favorite is Chavela Vargas, the renowned Costa-Rican Mexican singer, who broke barriers by openly embracing her queer identity in a time of discrimination. Her unapologetic self-expression and androgynous style challenged norms, becoming an inspiration for the marginalized Mexican LGBT community. Through her music and relationships, she increased LGBTQ visibility and understanding, leaving a lasting impact on Mexican society.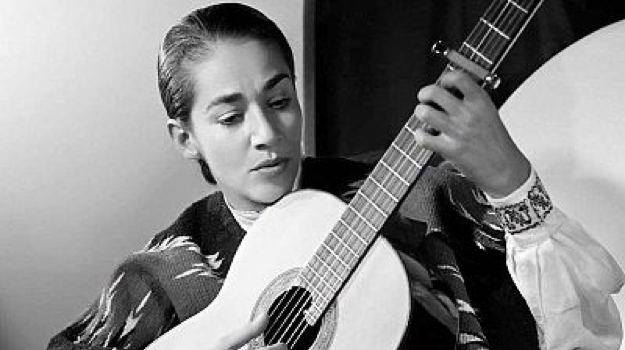 Want to join in on the celebration? Here are a few great ways to get in on the action.
Tucson Foodie can  be your guide to the best Mexican food through their yearly Sonoran Restaurant Week happening this year from September 8th-17th
Carcajadas at Tucson Improv is a Spanglish improv comedy show. The date is coming soon so stay tuned for this jajaja packed show and mini market before the show!
Nuestras Raices Committee at the Pima County Public Library has music, books, movies and media recommendations
And of course the Visit Tucson website will have more releases soon!
Mexico's rich cultural diversity is exemplified by its indigenous communities. With over 68 recognized languages in Mexico, indigenous cultures & communities have contributed significantly to Mexico's heritage. Despite their invaluable contributions, these communities face challenges like land rights and discrimination. Our September 21st monthly breakfast will feature a panel discussion with Pima County Recorder Gabriella Cázares-Kelly, Daniel Sestiago of the UA's Indigenous Resilience Center, and author Jenna Korsmo. They will be discussing two-spirit identities and cultivating cultural competence in relation to indigenous communities. I hope to see you there! Say hi!
Peace, Love, & Desert Dust,
Fabiola Bedoya
Board Member – Tucson LGBT Chamber of Commerce
Pronouns: she/her/ella